Ride tip: Epic Rides is stoked to provide comprehensive route resources via TrailForks.com. Gaining an appreciation for the trails that make up the Whiskey Off-Road course or understanding which way to go during a pre-ride has never been easier, thanks to Trailforks.com.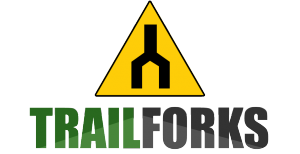 Following are details for each route offered through the Whiskey Off-Road backcountry mountain bike event.
Please enjoy safely pre-riding the surrounding Thumb Butte Recreation Park trails with caution for other trail users –particularly around blind corners.
---
Mobile Users, click buttons below to interact with mobile-friendly maps.
Whiskey Off-Road 15 Proof
Whiskey Off-Road 30 Proof
Whiskey Off-Road 50 Proof
Aid Stations & Rider Support Crews
Our wonderful volunteers will staff 3 Aid Stations throughout the weekend:
Aspen Creek Aid Station

(Friday

Only)

Copper Basin Aid Station

(Sat

& Sun)

Skull Valley Aid Station

(Sat

& Sun)
SUPPORT CREWS
Participants may receive "hand-ups" from their support crews at the following locations:
Aspen Creek

Aid Station

:

access via Copper Basin Rd. Park beyond/past the Aid Station so that you're not obstructing the participants.

I

ntersection of FR 373/Thumb Butte

Rd

and Copper Basin Rd

(one mile from the top of the Skull Valley overlook).

Copper Basin Aid Station

: only accessible by driving to the FR 373/Copper Basin intersection. Find a spot to park, then either walk or pedal to the aid station location. It's roughly 2 miles downhill. For the safety of the participants, no vehicles are allowed on the course past FR 373/Copper Basin & Thumb Butte Circle intersection. Please pre-plan and do not drive to the aid station.

Skull Valley Aid Station

:

access via Iron Springs Rd.
AID STATIONS
15 Proof Fun Ride: 

Aspen Creek

Aid Station (at 

5.5

miles)

30 Proof backcountry

course

: 

Copper Basin Aid Station (at 14 miles)

50 Proof backcountry

course

:

(Please note, 

you will visit Copper Basin Aid Station twice

)

Copper Basin Aid Station

(at 14 miles)

Skull Valley Aid Station

(at 23 miles)

Copper Basin Aid Station

(at 31 miles)
Aid Station Fare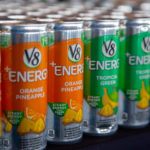 Each station will be equipped with V8 +Energy, cookies, oranges, pickles and Honey Stinger waffles.
If a rider prefers a different hydration mix or energy drink, we encourage them to bring their own and mix with the water provided on route.
Plan to start the event with a full hydration pack and plenty of food.
Cutoff Times & DNFs
Participants will be provided ample time to complete their distance. However, once the courses have been finalized, appropriate cutoff times and locations will be established to ensure that riders return to the finish before Course Support (Medical, Traffic, Police, Communications, Volunteers) ends.
If the Race Director anticipates that you won't complete the course before the following time limits, you may be asked to reroute to the Start/Finish area along a pre-determined (and more direct) path.
Friday (15 Proof Fun Ride): Course support ends at 6:00p
Saturday (30 & 50 Proof Amateur Rides): Course support ends at 4:00p
Sunday (Professional Backcountry Race): Racers are expected to finish by 1:00p
All DNF (Did Not Finish) riders are expected to email results@epicrides.com, or report to the Timing Booth, to inform us that they are no longer on the course.
Riders cut off by the race director will be considered a DNF, along with DNFs due to medical issues and mechanical failures. DNF riders may receive 50% off registration for the following year's Whiskey Off-Road, as a start line redemption opportunity.
Course Support – Hours of Operation
Friday (15 Proof Fun Ride): 2:00p – 6:00p  |  (El Yucateco Fat Tire Crit): 6:00p – 7:15p
Saturday (30 & 50 Proof Amateur Rides): 7:30a – 4:00 p
Sunday (Professional Backcountry Race): 8:30a – 1:30 p